March 2, 2018
App Tamer 2.3.5 addresses several performance issues.
This version is a free update for App Tamer 2 users. Please note that if you still have App Tamer 1.x, this is a $7.95 paid upgrade if you purchased version 1.x before July 1, 2013.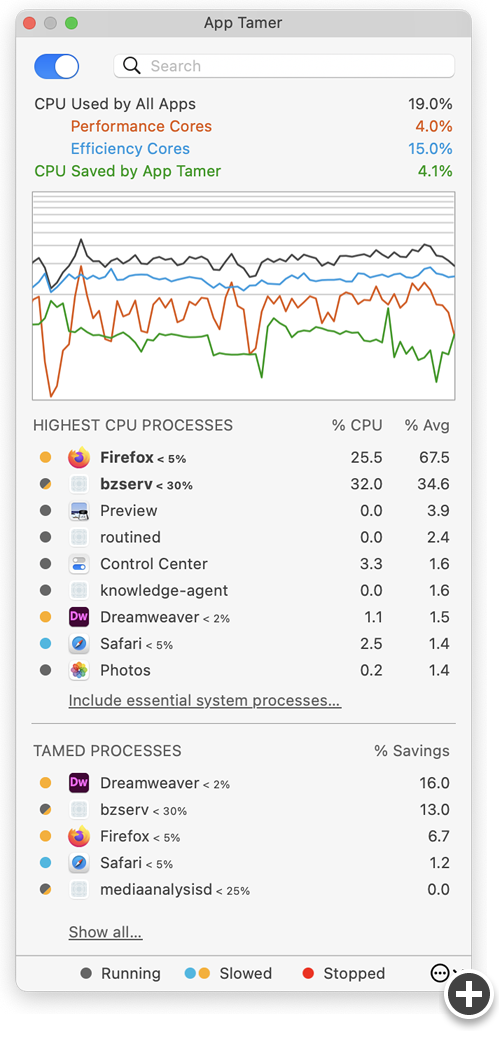 What's new in App Tamer 2.3.5
Resolved a problem with App Tamer progressively using more and more RAM when run for long periods of time.
App Tamer's total run time, amount of CPU saved and the number of apps it has automatically quit are now shown in the Stats tab of its preferences.
Localized application names are shown in the process list when they are available.
The sorting of the Managed Processes list will no longer get confused when the mouse is over the list when it refreshes.
Corrected problems with the menu button in the lower right corner of App Tamer's window becoming unresponsive under certain conditions.
Fixed a bug that caused App Tamer to crash on macOS 10.8 and 10.9.
Improved VoiceOver support.
More Information
Download Links