January 3, 2019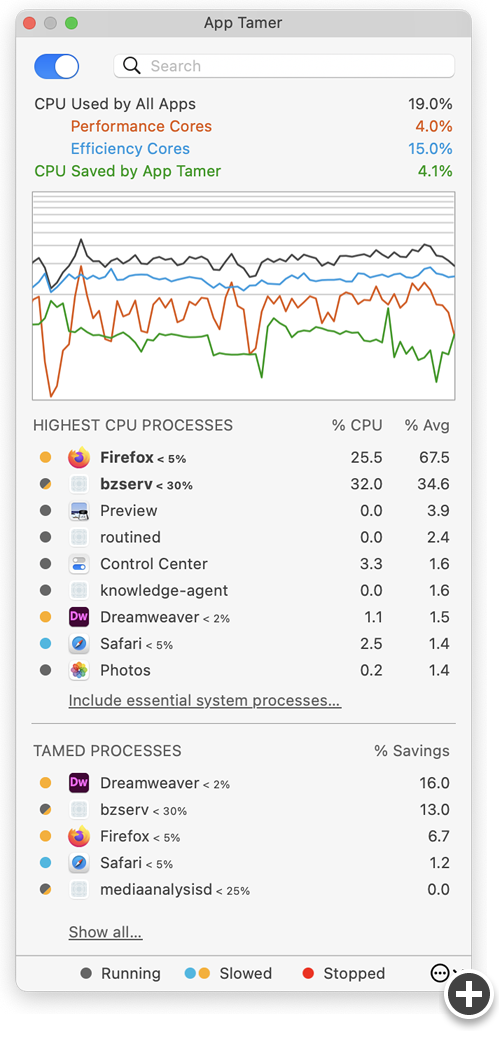 App Tamer 2.4.2 refines its user interface, fixes background scrolling.
This version is a free update for App Tamer 2 users. Please note that if you still have App Tamer 1.x, this is a $7.95 paid upgrade if you purchased version 1.x before July 1, 2013.
What's new in version 2.4.2
Added an option to keep App Tamer's window floating above other windows when it's torn from the menu bar.
Worked around a bug in Mojave that prevented App Tamer from waking background apps when you used a scroll wheel or gesture to scroll their windows without bringing them to the front.
Improved keyboard traversal of the process lists in App Tamer's window, enabling type-to-select and selection using the arrow keys.
Fixed a bug that could result in App Tamer not keeping Safari awake while it was downloading a file.
Corrected some UI glitches that occurred when the process list updated while you were using it.
More Information
Download Links