October 22nd, 2014 by Jon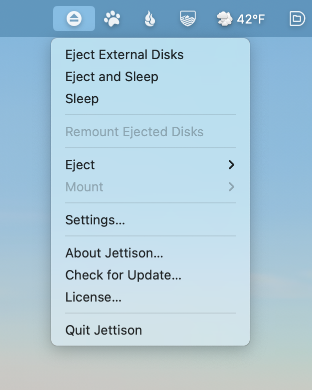 An update for Jettison is available, fixing a problem with detecting SD cards when running in Yosemite, and also making the ejecting and remounting of all drive types more reliable (and often faster). You can get a copy from the Jettison page – the update is free if you've purchased a license from us or from the Mac App Store.
App Store customers: Please remember to run your new copy of Jettison immediately after downloading it, BEFORE you delete or replace the version you bought from the Mac App Store. This will ensure that Jettison doesn't ask you to pay for it again.